RoofKit EPDM Installation
Installation of RoofKit EPDM rubber roofing can be completed in just a few, easy-to-follow steps.  We recommend downloading the Pocket Application Guide as well as reviewing the video segments below to guide you through your installation.
These instructions have been designed to provide you with general descriptions and reference aids for installing the RoofKit fully adhered roof system, but are not intended to be all-inclusive.  Should you have questions or encounter a situation that is not covered in these instruction materials, please call 1-800-225-4714, extension 7889, for technical support. Or visit the Contact Us and Frequently Asked Questions pages of our website.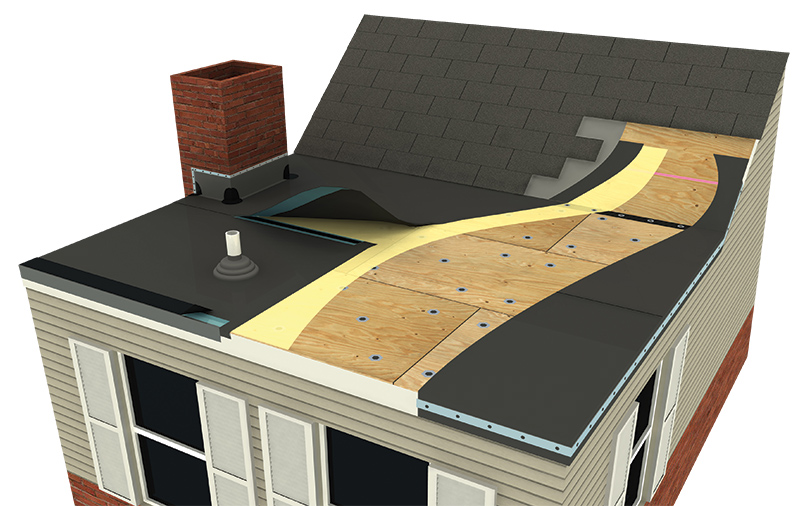 Pocket Application Guide:
• Designed to give a general description of a
RoofKit fully adhered roof system
• Intended to be used as a reference aid only
for EPDM Membrane RoofKit Roofing installation
• Use in conjunction with EPDM Membrane
RoofKit Instructional Videos

Related Links


» FREQUENTLY ASKED QUESTIONS



» MATERIAL SAFETY DATA SHEETS



» SPECIFICATION DETAILS



» CONTACT US
Step 1: Preparing the Roof Surface
Step 2: Layout & Measurement of Material
Step 3: Adhering the EPDM Membrane
Step 4: Preparing the Seam Area
Step 5: Completing the Seam
Step 6: Completing Edge Details
Detail: Perimeter Edge Metal
Detail: Inside and Outside Corners
Detail: Installing a Pipe Boot
Detail: Vertical and Angled Walls