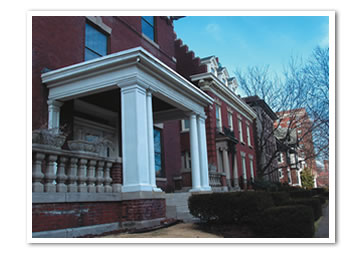 Schedule Training
RoofKit offers several different types of training opportunities to help contractors and retailers become experts in installing our EPDM and white roofing products. In addition, there are training videos and pocket application guides available for anyone needing immediate installation information.
And, our technical team is standing by to help with any questions you may have – whether you're a retail sales associate, homeowner or contractor.
Corporate Training
RoofKit offers one-day training seminars every month at our corporate training facility located in Reynoldsburg, Ohio. Instructors demonstrate installation of EPDM and white membranes on our roof model and give participants the chance to do the same.
There is no charge for attending any of our monthly corporate training sessions, however, travel and lodging expenses are the responsibility of the participant.
If you are interested in our upcoming corporate training schedule, please fill out the contact information below and a RoofKit associate will contact you.
Remote Training
Our remote training program offers an ongoing schedule at select locations where contractors and/or retailers can receive free, step-by-step installation training for RoofKit products. If you are interested in dates, times and locations for RoofKit remote training, please fill out the contact information below and a RoofKit associate will contact you.
On Location Training
RoofKit will provide sales training for retailers who choose to offer the RoofKit product line in their stores. Our comprehensive program will give sales associates (and any customers you wish to invite) hands-on training so they can effectively sell and answer questions about the RoofKit product line.
On-location training is available to anyone who carries the RoofKit product line. Contact your sales representative for information and scheduling.
Support Line
Technical support is available toll free at: 1-800-225-4714 x7889
Training Request Form
*Denotes required fields
Disclaimer: The information you submit is private and will not be provided or resold to any organizations or third party organizations.
Thank You for inquiring about RoofKit!